Just like millions of other fans around the world, I am terribly saddened by Whitney 'the voice' Houston's demise. Like many, her songs are weaved throughout memorable parts of my life, particularly my middle and high school years. I'm sure I wasn't the only teenager busting out 'How Will I Know' in the mirror using a hairbrush as a stand-in mic.
I'm not the biggest fan of slow cuts, so most of her songs that I gravitated to were the more upbeat and fun jams, with many of them making my 'ride out' playlist.  If you're headed out on a road trip soon, feeling nostalgic and missing Whitney, take a look at My Five to consider adding to your mp3 player.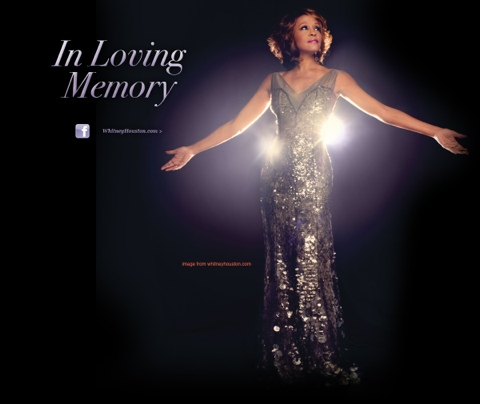 1. Exhale (Shoop Shoop) – I looooove this song. Yes, I know it's a slow jam but it's so fun to sing. Put this on repeat and I can easily get a good 30 miles down on I-75 on this song alone.
2. Million Dollar Bill – I don't know why this song never really caught on. It's a fun one that fits well in my 'ride out' road trip playlist.
3. I Wanna Dance with Somebody – Houston nostalgia at it's best.
4. How Will I Know? – Another classic that's perfect for highway (and bathroom mirror) singing.
5. My Love is Your Love – My favorite Whitney Houston car jam. With it's mellow, cool beat, it always puts me in a good space when I'm driving the distance.
RIP Whitney and thank you for sharing your gift with the world.
What is your favorite Whitney Houston road trip song?