Spring time is upon us and do you know what that means? Outdoor concerts!  There's almost nothing better than enjoying live music under sunny skies that evolve into starry beautiful nights. Last weekend I went to my first outdoor concert this year, the Funkfest held in St. Petersburg, Fl at Vinoy Park.  We had a blast watching the likes of Erykah Badu, El Debarge, Morris Day, ole school rappers Whodini, and Charlie Wilson.  It was a relaxing weekend and our stay at the St. Petersburg Marriott Clearwater topped it off.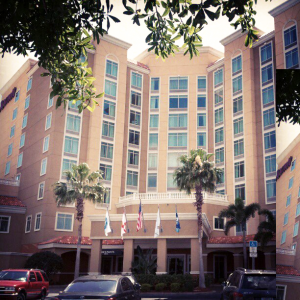 I don't know how old the property is but it looked modern and relatively new (or updated).  The hotel was about a 15 minute ride from Vinoy Park with easy access to the highway.  We didn't spend much time at the hotel since we were at the concert, so I don't have any detailed references of what surrounded the hotel outside of that there is a business park right across the street.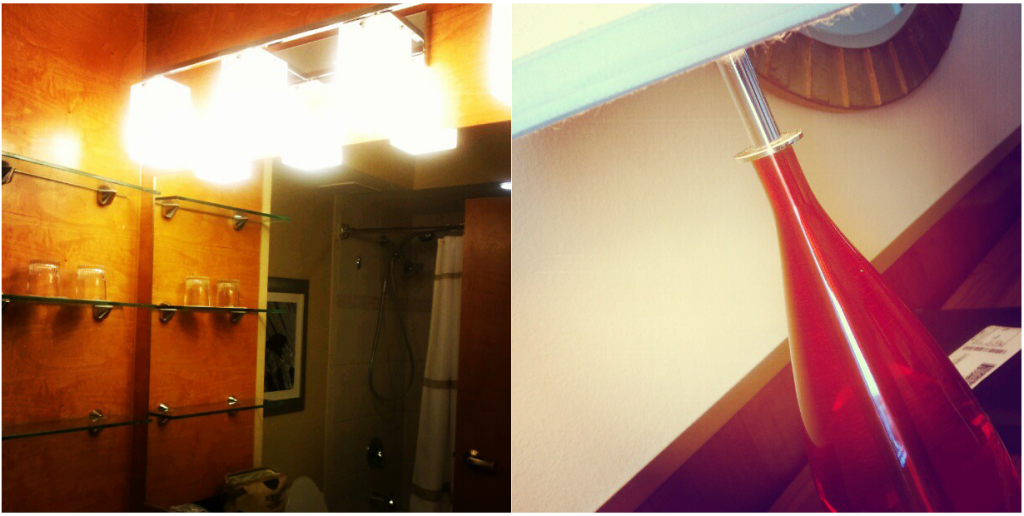 If you want to catch a casual bite to eat near the hotel, head to the Crab Shack. It was recommended by the concierge and hands down it was some of the best seafood I've ever had.  Now, we mind you we asked him for a place on the water, and this turned out to be on the highway and no where near the water, but it was a treat nevertheless. By the way, ask for the crab claws, you won't be disappointed.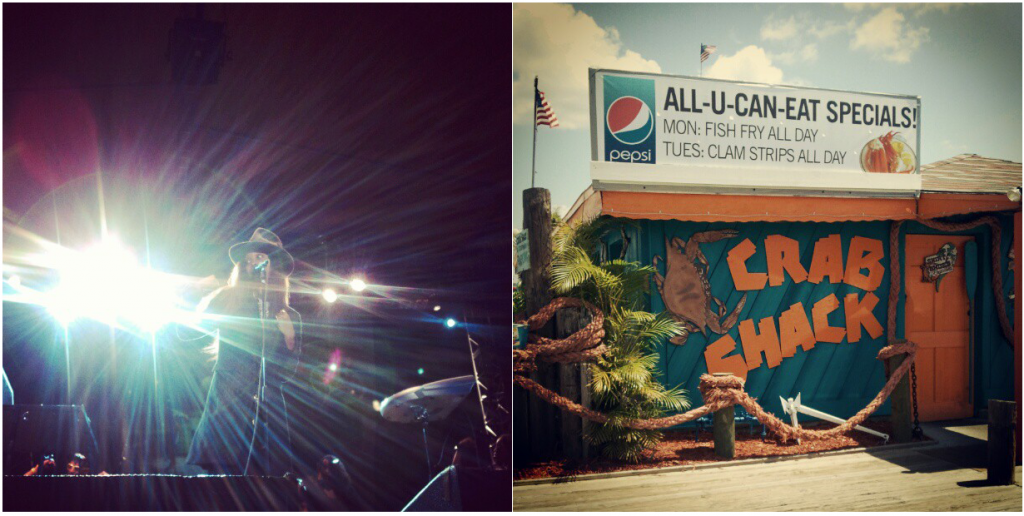 The St. Petersburg Marriott Clearwater is for you if:
You want a modern, relaxing stay.  The Marriott was appointed nicely with modern amenities. I appreciated their decor in the room, loved the lights in the bathroom.  I also liked the entry door that you have to access before you get to your actual room door. I felt like I was headed into a suite.
You are traveling alone.  I felt safe at the hotel, I had to travel back and forth alone a couple of times and felt comfortable.
You are traveling with the kids.  There is a pool on the property, not a large one, but it's relaxing enough and big enough for kids to horse around. The only weird part is that it's located at the front of the hotel and there isn't key card access (or at least I didn't notice it, I opened the gate and walked right in) to deter any walk ups. Again, the hotel seems to located in a business district, so I doubt corporate execs are leaving lunch to crash the pool.
You want to take a nature walk.  Across the street at the business park is a beautiful lake with a wonderful walking route. We saw gators, flowers, exotic birds, the whole mix.  Take a walk over there and enjoy some time strolling around.