I tried a new restaurant this week and I liked it! I tend to stick to my faves and don't venture out much when it comes to trying new dining spaces, but I'm happy I finally made my way to Cafe C.
As a marketing and promotions freak, I was immediately drawn to the tables on the patio because of the graphics. I thought what a cool way to promote yourself to your customers during their dining experience, it's entertaining as well…great reading material while you're waiting for your meal :).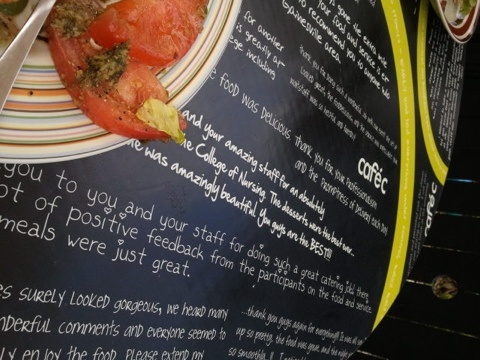 What's the best self-promotion you've come across while dining out?